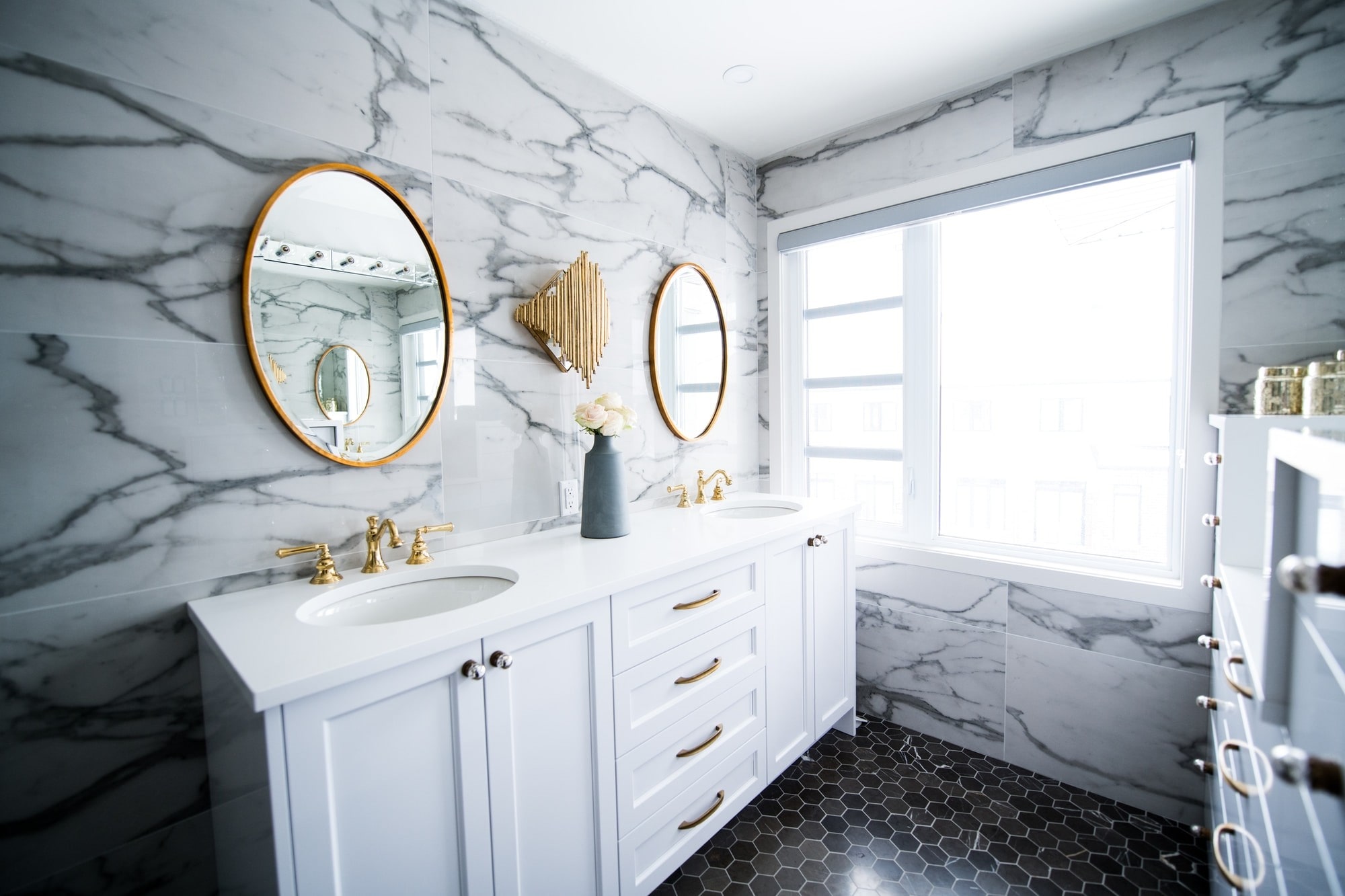 Home Inspection Services in Orange County, CA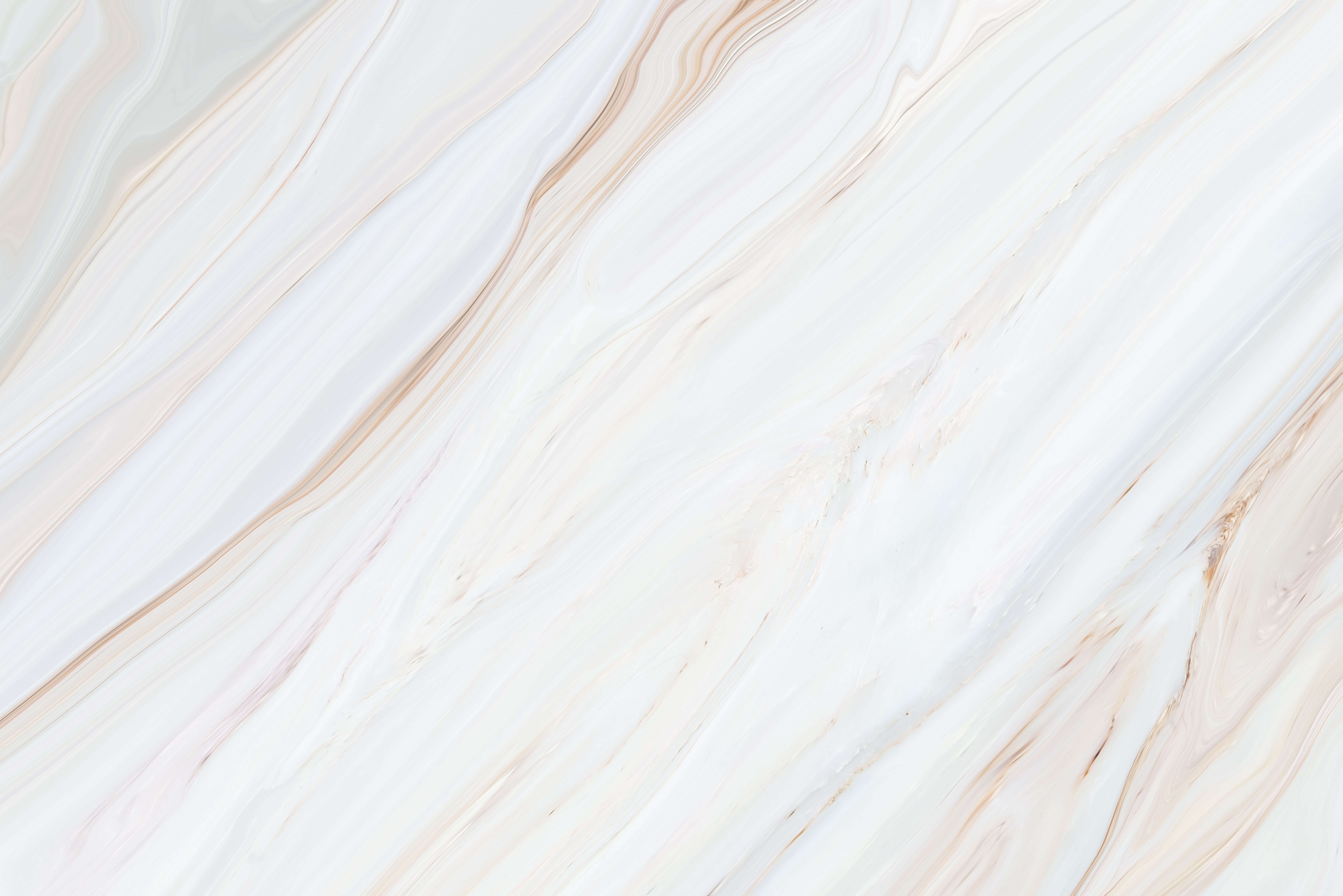 The
Home Inspection General
offers many home inspection services in Orange County, CA. The purpose of these home inspections is to provide you, our client, with information regarding the general conditions of a building and its associated structures and systems. The Home Inspection General will provide written documentation of material defects discovered in the inspected building, systems, and components which, in our opinion, are safety hazards, are not functioning properly, or appear to be at the end of their service lives. Often, our report may include recommendations for correction or further evaluation.
Our home inspections in Orange County always meet or exceed guidelines set by
ASHI
and comply with the
CREIA
Standards of Practice and Code of Ethics.
A home inspection does not include cosmetic and aesthetic conditions, and it is not technically exhaustive. Unless you specifically request additional real estate inspection services, our inspection will survey the basic operation of the systems and components of a building, which can be reached, entered, or viewed without difficulty or requiring action, which may result in damage to property or personal injury to the home inspector.
Overview of Our Home Inspections
This is a sample outline and general narrative and therefore is not intended to represent a specific home inspection, which may include more or less than the sample below.
For a detached single home in Orange County, we inspect the following exterior features: driveways, walkways, fences, gates, handrails, guardrails, yard walls, carports, patios covers, decks, building walls, fascia and trim, balconies, doors, windows, lights, and outlets.
Unless you specifically request additional services, we do not evaluate detached structures, such as storage sheds, and we do not water test or evaluate subterranean drainage systems or remotely controlled components like driveway gates. The Home Inspection General does not evaluate landscape components like trees, shrubs, fountains, etc. We also do not comment on wear and tear associated with the passage of time, which would be apparent to the average person.
Grading & Drainage

General Comments

Moisture & Related Issues

Area Drains

Wood Separation from Soil
House Wall Finish

Exterior Components

General Comments

Driveways

Yard Walls
Fences & Gates

Windows

Screens

Outlets

Lights
Cracks or deteriorated surfaces in foundations are quite common. In fact, it would be rare to find a raised foundation wall that was not cracked or deteriorated in some way or a slab foundation in Orange County that did not include some cracks concealed beneath the carpeting and padding. Fortunately, most of these cracks are related to the curing process or to common settling, including some wide ones called cold-joint separations that typically contour the footings, but others can be more structurally significant and reveal the presence of expansive soils that can predicate more or less continual movement. We will certainly alert you to any suspicious cracks if they are clearly visible. However, the Home Inspection General is not a specialist, and in the absence of any major defects, we may not recommend that you consult with a foundation contractor, a structural engineer, or a geologist. Nonetheless, cracks in hard surfaces can imply the presence of expansive soils that can result in continuous movement, which can only be confirmed by a geological evaluation of the soil.
There are many different roof types which the Home Inspection General inspects by walking on their surfaces. If we are unable or unwilling to do this for any reason, we will indicate the method that was used to evaluate them. Every Orange County roof will wear differently relative to its age, the number of its layers, the quality of its material, the method of its application, its exposure to direct sunlight or other prevalent weather conditions, and the regularity of its maintenance. Regardless of its design-life, every roof is only as good as the waterproof membrane beneath it, which is concealed and cannot be examined without removing the roof material. This is equally true of almost all roofs. In fact, the material on the majority of pitched roofs is not designed to be waterproof, only water-resistant. However, what remains true of all roofs is that, whereas their condition can be evaluated, it is virtually impossible for anyone to detect a leak except as it is occurring or by specific water tests, which are beyond the scope of our home inspections in Orange County. Even water stains on ceilings or on the framing within attics could be old and will not necessarily confirm an active leak without some corroborative evidence, and such evidence can be deliberately concealed. Consequently, only the installers can credibly guarantee that a roof will not leak, and they do. We inspect every roof conscientiously and even attempt to approximate its age, but we will not predict its remaining life expectancy or guarantee that it will not leak. Naturally, the sellers or the occupants of a residence will generally have the most intimate knowledge of the roof and its history. Therefore, we recommend that you ask the sellers about it and that you either include comprehensive roof coverage in your home insurance policy or that you obtain a roof certification from an established local roofing company.
Composition

General Comments

Method of Evaluation
Estimated Age

Flashings

Gutters & Drainage
The Chimney Safety Institute of America has published industry standards for the inspection of chimneys, and on January 13, 2000, the National Fire Protection Association adopted these standards as code, known as NFPA 211. Our Orange County home inspection includes an inspection of masonry and factory-built chimneys to what is known as a Level-One inspection, which is purely visual and not to be confused with Level-Two and Level-Three inspections, which are performed by qualified specialists with a knowledge of codes and standards and typically involve dismantling components and/or investigations with video-scan equipment and other means to evaluate chimneys.
Family Room Chimney

General Conditions
Plumbing systems have common components, but they are not uniform. In addition to fixtures, these components include gas pipes, water pipes, pressure regulators, pressure relief valves, shut-off valves, drain and vent pipes, and water-heating devices, some of which we do not test if they are not in daily use. As significant portions of drainpipes are concealed, our home inspections in Orange County can only infer their condition by observing the draw at drains. Nonetheless, blockages will occur in the life of any system, but blockages in drainpipes, and particularly in main drainpipes, can be expensive to repair. For this reason, we recommend having them video-scanned. This could also confirm that the house is connected to the public sewer system, which is important because all private systems must be evaluated by specialists.
Potable Water Supply Pipes
Water Main Shut-off location

Pressure Regulators

Pressure Relief Valves

General Conditions
General Comments

Age, Capacity, & Location
Gas Shut-off Valve & Connectors

Water Shut-off Valve & Connectors

Vent Pipe & Cap

Relief Valve Discharge Pipe

Drain Valve

Drain Pan & Discharge Pipe

Seismic Straps

Sediment Trap or Drip Leg
There is a wide variety of electrical systems in Orange County with an even greater variety of components, and any one particular system may not conform to current standards or provide the same degree of service and safety. What is most significant about electrical systems, however, is that the national electrical code (NEC) is not retroactive. Therefore, many residential systems do not comply with the latest safety standards. Regardless, we are not electricians and, in compliance with our standards of practice in our Orange County home inspections, we only test a representative number of switches and outlets and do not perform load-calculations to determine if the supply meets the demand. However, in the interest of safety, we regard every electrical deficiency and recommended upgrades to a latent hazard that should be serviced as soon as possible or to entire systems that should be evaluated and certified as safe by an electrician. It is essential that any recommendations we may make for service or upgrades should be completed before the close of escrow because an electrician could reveal additional deficiencies or recommend some upgrades for which we would disclaim any further responsibility. Typically, we recommend upgrading outlets to have ground fault protection, which is a relatively inexpensive but essential safety feature for your Orange County home. These outlets are often referred to as GFCIs or ground fault circuit interrupters. Arc faults cause thousands of electrical fires and hundreds of deaths each year. We categorically recommend installing them at every circuit as a prudent safety feature.
General Comments

Service Entrance
Size & Location

Circuit Breakers

Grounding
VII. Heat & Air Conditioning
The components of most heating and air conditioning systems have a design-life ranging from 10-20 years but can fail prematurely with poor maintenance—which is why we apprise you of their age whenever possible. We test and inspect them in accordance with the standards of practice, which means that we do not dismantle and inspect the concealed portions of the evaporator and condensing coils, the heat exchanger, which is also known as the firebox, electronic air cleaners, humidifiers, ducts, and in-line duct motors or dampers. We perform a conscientious inspection and evaluation of both systems, but we are not specialists. However, even the most modern heating systems can produce carbon monoxide, which, in a sealed or poorly ventilated room, can result in sickness, debilitating injury, and even death. Therefore, in accordance with the terms of our contract for a home inspection in Orange County, it is essential that any recommendations that we make for service or a second opinion be scheduled before the close of escrow because a specialist could reveal additional defects or recommend further upgrades that could affect your evaluation of the property, and our service does not include any form of warranty or guarantee.
Age & Location

Common Observations

Furnace

Vent Pipe

Gas Valve & Connector

Combustion-Air Vents

Condensate Drainage
Drip Pan

Refrigerant Lines

Differential Temperature Readings

Thermostats

Registers

Flexible Ducting

Sediment Trap or Drip Leg
Our inspection of living spaces includes the visually accessible areas of walls, floors, cabinets, and closets and includes the testing of a representative number of windows and doors, switches, and outlets. However, we do not evaluate window treatments or move furniture, lift carpets or rugs, or empty closets or cabinets, and we do not comment on cosmetic deficiencies. We may not comment on the cracks that appear around windows and doors or which follow the lines of framing members and the seams of drywall and plasterboard. These cracks are a consequence of movement, such as wood shrinkage, common settling, and seismic activity, and will often reappear if they are not correctly repaired. Such cracks can become the subject of disputes and are, therefore, best evaluated by a specialist. Similarly, there are a number of environmental pollutants that we have already elaborated upon, the specific identification of which is beyond the scope of our Orange County home inspection service but which can become equally contentious. In addition, there are a host of lesser contaminants—such as that from moisture penetrating carpet-covered cracks in floor slabs, as well as odors from household pets and cigarette smoke—that can permeate walls, carpets, heating and air conditioning ducts, and other porous surfaces and which can be difficult to eradicate. However, inasmuch as the sense of smell adjusts rapidly, and the sensitivity to such odors is certainly not uniform, we recommend that you make this determination for yourself, particularly if you or any member of your family suffers from allergies or asthma, and then schedule whatever remedial services may be deemed necessary before the close of escrow.
General Conditions

Lights

Outlets
(Standard Room Inspection Items)
General Conditions

Doors

Flooring

Walls & Ceiling

Windows

Lights

Outlets
We test kitchen appliances for their functionality and cannot evaluate them for their performance nor for the variety of their settings or cycles. However, if they are older than ten years, they may well exhibit decreased efficiency. Also, many older gas and electric ranges are not secured and can be easily tipped, particularly when any weight is applied to an open range door, and all such appliances should be confirmed to be secure. Regardless, in our Orange County home inspections, we do not inspect the following items: freestanding appliances, refrigerators, trash compactors, built-in toasters, coffee makers, can openers, blenders, instant hot water dispensers, water purifiers, barbecues, grills or rotisseries, timers, clocks, thermostats, the self-cleaning capability of ovens, and concealed or countertop lighting which is convenient but often installed after the initial construction and not wired to national electrical standards. (Standard Room Inspection Items)
Sink & Countertop

Cabinets

Valves & Connectors

Faucet

Trap & Drain
Garbage Disposal

Gas Range

Dishwasher

Exhaust Fan or Downdraft

Microwave
Our evaluation of hallways is identical to that of living spaces, except that we pay particular attention to safety issues, such as those involving handrails, guardrails, and smoke detectors.
(Standard Room Inspection Items)
In accordance with our standards, we do not attempt to enter attics in Orange County that have less than 36" of headroom, are restricted by ducts, or in which the insulation obscures the joists and thereby makes mobility hazardous. In this case, we would inspect them as best we can from the access point. In regard to evaluating the type and amount of insulation on the attic floor, we use only generic terms and approximate measurements and do not sample or test the material for specific identification. Also, we do not disturb or move any portion of it, and it may well obscure water pipes, electrical conduits, junction boxes, exhaust fans, and other components.
Access Location

General Conditions

Framing

Ventilation
Electrical

Plumbing Vents

Water Pipes

Batt & Cellulose Insulation
In accordance with the standards of practice, our inspection of bedrooms includes the visually accessible areas of walls, floors, cabinets, and closets and includes the testing of a representative number of windows and doors, switches, and outlets. We evaluate windows to ensure that they meet light and ventilation requirements and facilitate an emergency exit or egress, but we do not evaluate window treatments nor move furniture, lift carpets or rugs, or empty closets or cabinets, and we do not comment on common cosmetic deficiencies.
(Standard Room Inspection Items)
Smoke Detector
(Standard Room Inspection Items)
(Standard Room Inspection Items)
In accordance with industry standards, we do not comment on common cosmetic deficiencies and do not inspect window treatments, steam showers, and saunas. More importantly, as part of our Orange County home inspections, we do not leak-test shower pans, which is usually the responsibility of a termite inspector. However, because of the possibility of water damage, most termite inspectors will not leak-test second-floor shower pans without the written consent of the owners or occupants.
(Standard Room Inspection Items)

Cabinets

Sink Countertop

Sink Faucet Valves & Connectors Tap & Drain

Hydra Spa

Toilet & Bidet

Exhaust Fan
(Same as Master Bathroom)
In accordance with industry standards, we do not inspect clothes dryers nor washing machines and their water connections and drainpipes. However, in Orange County, there are two things that you should be aware of. The water supply to washing machines is usually left on, and their hoses can leak or burst under pressure and continue to flow. Therefore, we recommend replacing the rubber hose type with newer braided stainless steel ones that are much more dependable. You should also be aware that the newer washing machines discharge a greater volume of water than many of the older drainpipes can handle, which causes the water to back up and overflow, and the only remedy would be to replace the standpipe and trap with one that is a size larger.
(Standard Room Inspection Items)

Cabinets

Exhaust Fan

Valves & Connectors

Trap & Drain

Gas Valve & Connector

Dryer Vent
In Orange County, it is not uncommon for moisture to penetrate garages because their slabs are on-grade. Evidence of this is typically apparent in the form of efflorescence—or salt crystal formations—that result when moisture penetrates the concrete slab or sidewalls. This is common with garages that are below grade, and some sidewalls are even cored to relieve the pressure that can build up behind them and which actually promotes drainage through the garage. Also, if there is living space above the garage, that space will be seismically vulnerable. Ideally, the columns and beams around the garage door will be made of structural steel, but in many residences, these components are made of wood but could include some structural accessories, such as post-straps, hold-downs, and plywood shear paneling. However, we are not an authority on such matters, and you may wish to discuss this further with a structural engineer. In addition, and inasmuch as garage door openings are not standard, you may wish to measure the opening to ensure that there is sufficient clearance to accommodate your vehicles.
Size

Flooring

Wall & Ceiling

Garage Door & Hardware
Automatic Opener

Lights

Outlet
Pools and spas do leak, but without specialized equipment, this may be impossible to confirm. However, it could become apparent from secondary evidence during our home inspection in Orange County, which is purely visual. Regardless, the owner or the occupant of a property would be aware that the water level drops regularly and must be topped off, and this should be disclosed. Unusually high water bills could reveal this, but only a pressure test of the pipes, a dye test of cracks, or a geo-phone test of specific areas would confirm it, and any such specialized test is beyond the scope of our home inspections in Orange County. Therefore, you should ask the sellers to guarantee that the spa does not leak, request to review the water bills for a 12-month period, or obtain comprehensive insurance to cover such an eventuality.
General Comments

Enclosure Safety Observations

Pool Observations

Drain Covers
Interior Finish

Deck & Coping Stones

Skimmer

Tiles
Pool Light

Diving Board

Pool Motor

Pool Filter